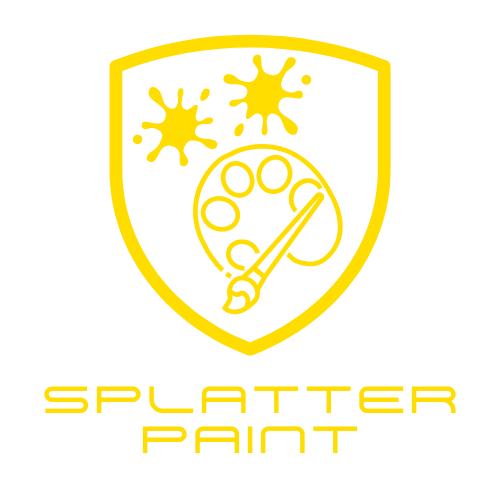 This is your chance to throw neon rave paint at your friends…I mean, your canvas. We provide the canvas, and every participant gets to take home a masterpiece.
$26/Guest
20 Minutes
Washable Paint, Safe for Clothing*
7 Paint Colors, brushes, sponges
11×16 Canvas and take-home box
Up to 12 People Can Paint Together
*P.S. Don't wear your Sunday Best.
Frequently Asked Questions
Each Artist will receive a canvas, paint, and protective gear if you want it. Use brushes, sponges or squirt bottles to splatter UV glow paint onto your canvas, at the walls, ceiling, floor and even your friends! The canvas is yours to take home in the provided box.
We would recommend wearing something comfortable that you don't mind if it gets messy. We do provide a disposable poncho to every guest. Other optional gear is also available like safety glasses, hairnets, shoe covers and gloves if you want it.
This experience is for all ages! Children 10 and under must have a parent/guardian in the splatter room with them as a participant. Guests 11-16 must have a parent/guardian present but they do not have to be in the splatter room with them.
Yes, but it doesn't have to be. How messy is up to you!
This washable UV paint is water soluble and therefore it comes off easily with just soap and water.  It should not stay in your hair.  There may be an instance where a couple of spots may not come out of clothing, shoes, or hair right away or not at all, but that is very rare.  We never want to guarantee that it will come out 100%. Here is the info from the paint manufacturer – "While this paint is fantastic for outdoors, it is even better for indoor use where clean up is your main concern as the product is one of the most washable black light paints on the market. All of our washable paints have passed ASTMD-4336 safety standards and are safe for people and the environment."
Make this year's celebration unforgettable! Reserve our Party Room for up to 24 Guests. Click the button to schedule a party!
PLANNING A TEAM BUILDING EVENT?
Invest in your team, with a Team Building Event at Escape Wapak. Our experiences can boost the friendships between staff members and help improve your company's future.
Looking for something else?
Click One of the Links Below!