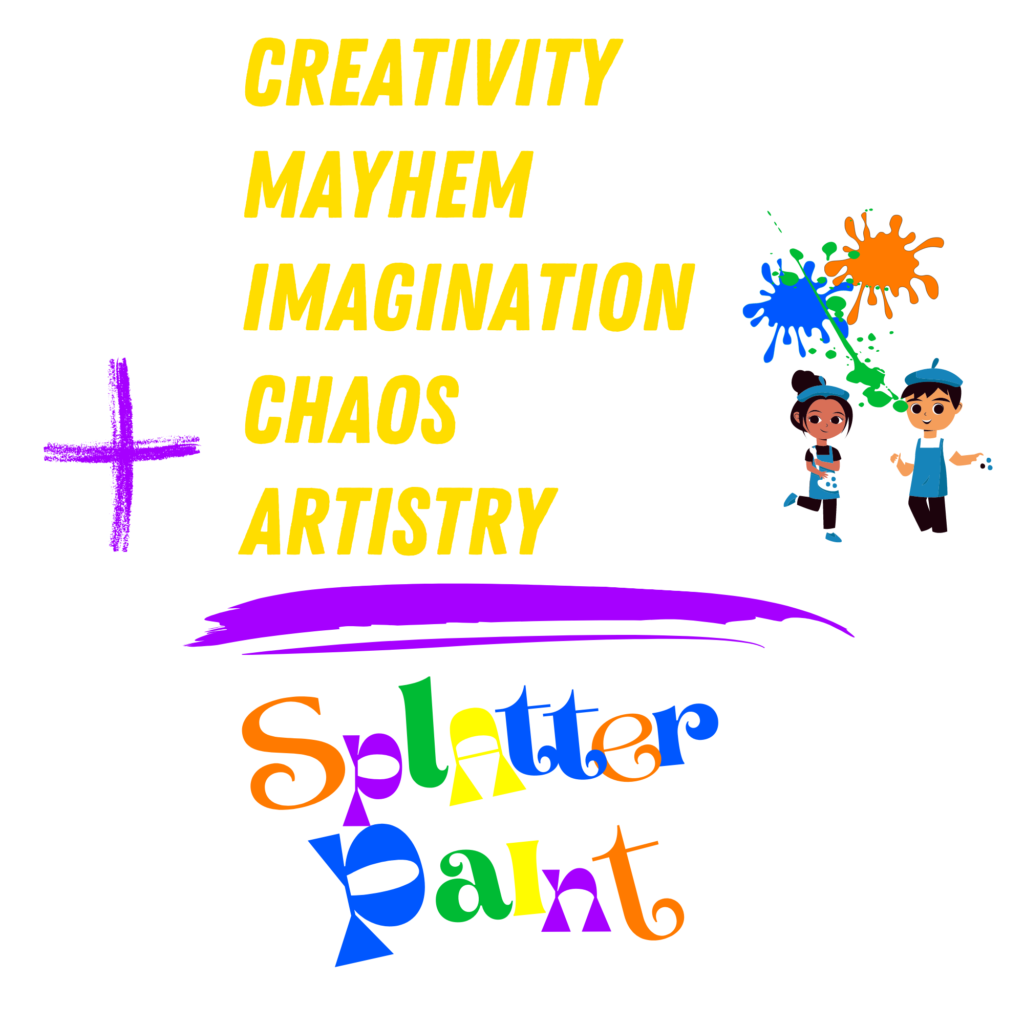 Is it messy?
Yes, but it doesn't have to be. How messy is up to you!
What ages will enjoy Splatter Painting?
This experience is for all ages! Children 6 and under must have a parent/guardian in the splatter room with them as a participant. Guests 7-14 must have a parent/guardian present in the building to participate but they do not have to be in the splatter room with them.
Will the paint wash out?
This washable UV paint is water soluble and therefore it comes off easily with just soap and water.  It should not stay in your hair.  There may be an instance where a couple of spots may not come out of clothing, shoes, or hair right away or not at all, but that is very rare.  We never want to guarantee that it will come out 100%. Here is the info from the paint manufacturer – "While this paint is fantastic for outdoors, it is even better for indoor use where clean up is your main concern as the product is one of the most washable black light paints on the market. All of our washable paints have passed ASTMD-4336 safety standards and are safe for people and the environment."
What should we wear?
We would recommend wearing something comfortable that you don't mind if it gets messy. We do provide a disposable poncho to every guest. Other optional gear is also available like safety glasses, hairnets, shoe covers and gloves if you want it.
Where is Splatter Painting located?
Splatter Painting is located at our new location, The Academy. The address for The Academy is 1101 Lincoln Ave in Wapakoneta. Yes, that is the old Saint Joseph school building and we are continuously adding new experiences to fill up our new 40,000 square-foot immersive entertainment Playland!