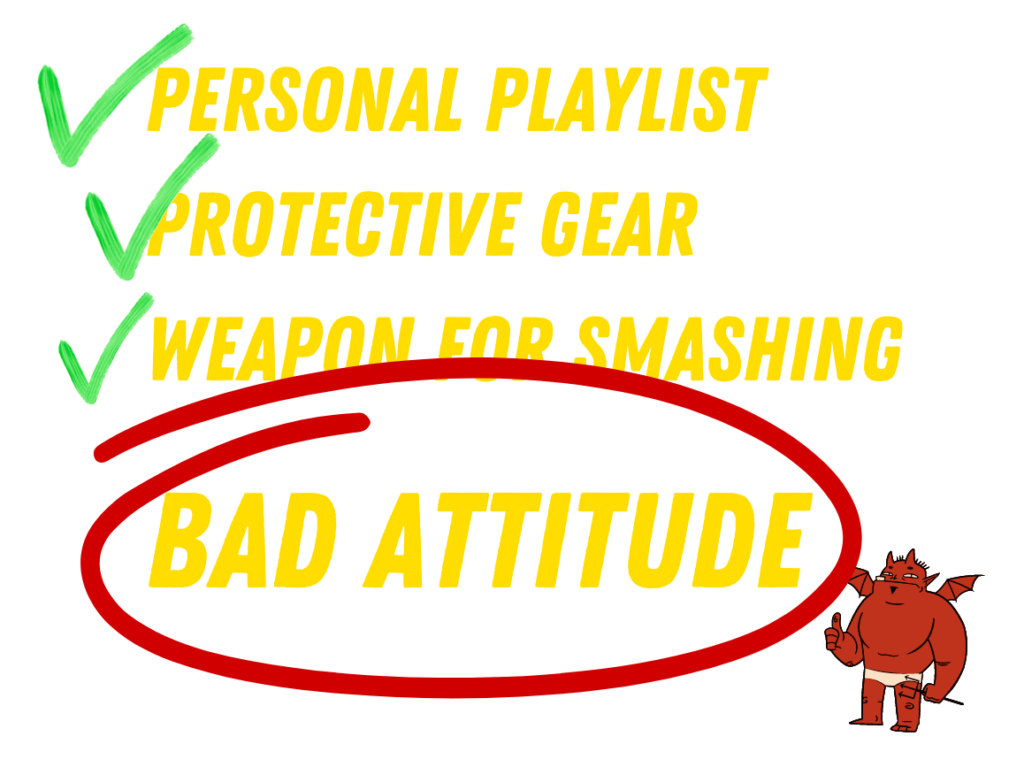 What is a Rage Room?
It's simple! Gear up, choose your favorite weapon, unleash your inner barbarian on glass, electronics, furniture, or even your own items you bring along.
What should I wear to a Rage Room?
Closed toed shoes are required. Long sleeve shirts and pants are recommended and anything else is up to you. You'll be provided with the protective clothing and gear needed to safely rage out.
What is the minimum age?
Anyone 18 or older can rage out. Guests 12 or older can rage if a parent or guardian is with them.
Can I bring my own items to smash?
Yes! Each guest can bring personal items to destroy. Rage room staff must approve any outside items. Examples of forbidden items are light bulbs, liquids, tube TVs/CRT monitors, tablets, cell phones, candles, food, or explosives. If you're not sure drop us an email and we'll let you know.
Where are the Rage Rooms  located?
The Rage Rooms are located at our new location, The Academy. The address for The Academy is 1101 Lincoln Ave in Wapakoneta. Yes, that is the old Saint Joseph school building and we are continuously adding new experiences to fill up our new 40,000 square-foot immersive entertainment Playland!